550 Abrego St Monterey, CA 93940
Professional engraving and imprinting by K. Federico
542 Abrego St Monterey, CA 93940
Shoe, handbag, and luggage repair and dye work since 1939
584 Houston St Monterey, CA 93940
Precision haircuts, custom hair color, special occasion hair styling
118 Webster St Monterey, CA 93940
Japanese tea, gifts, and home accessories ranging from antique to contemporary
400 Alvarado St Monterey, CA 93940
35 different organic roasts slow-dripped for flavor and organic teas
245 Pearl St Monterey, CA 93940
Out of print books and collectibles in all fields.
484 Lighthouse Ave, Ste 102 Monterey, CA 93940
Computers, Repairs, Accessories, Upgrades, Consulting
1680 Westwood Dr, STE B San Jose, CA 95125
Comprehensive dental care for the whole family
247 E Campbell Ave Campbell, CA 95008
Drawing on American style sushi and Asian fusion influences, Sushi [Confidential] offers a unique d
PO Box 184 Santa Clara, CA 95052
An award winning a cappella womens' chorus
331 Hacienda Ave Campbell, CA 95008
Best Restaurant in town.....Now with a new Menu
PO Box 111933 Campbell, CA 95011
Experienced REALTOR dedicated to her clients satisfaction.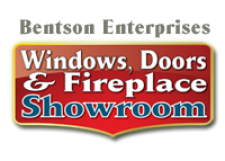 535 Union Ave Campbell, CA 95008
Unbeatable prices on name brand windows, doors, and fireplaces. Free in-home estimates.
Pages