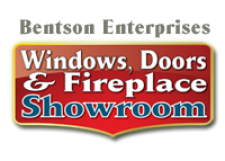 535 Union Ave Campbell, CA 95008
Unbeatable prices on name brand windows, doors, and fireplaces. Free in-home estimates.
941 S McGlincy Ln Campbell, CA 95008
It's Your Door... Only Better! We can turn your EXISTING door into a work of art in just ho
1320 Lincoln Ave San Jose, CA 95125
Graphic Design and Printing, Advertising and Websites
2253 Lincoln Av San Jose, CA 95125
We're more than just a hardware store, with wonderful gifts and a great selection of househld n
1540 Hicks Ave San Jose, CA 95125
We are a New Thought Center and Church that has Sunday services, offers classes, meditation, pray
197 E Campbell Ave campbell, CA 95008
Unique , elegant, and modern lights . Light up your beautiful house with your own custom lights.
2127 S Winchester Blvd Campbell, CA 95008
We offer gently used clothing, merchandise, furniture, and a variety of household items at the most
1616 W Campbell Ave Campbell, CA 95008
Wedding & Event Flowers, Funeral Flowers, Birthday, Anniversary Flowers
1592 Summerfield Drive Campbell, CA 95008
Lyndy Janes Dangerfield has created a home shopping experience with boutique style trunk shows.
1999 S Bascom Ave Ste 700 Campbell, CA 95008
Personalized tax preparation for individuals, small busineses and trusts. We also offer financial p
1509 Walnut Dr Campbell, CA 95008-6838
Computer consulting services, and in-home cooking classes.
1999 S Bascom Ave STE 700 Campbell, CA 95008
Leal Financial Planning offers fee-only financial planning on an hourly, as-needed basis.
268 E Hamilton Ave STE A Campbell, CA 95008
Full Family Chiropractic Care encompassing full range of services including nutrition, massage ther
PO Box 673 Campbell, CA 95009
A non-profit, all-volunteer organization consisting of small business owners in Downtown Campbell.
Pages