Downtown Campbell Weekly Farmers' Market
This event has multiple dates starting on Sunday January 08, 2023.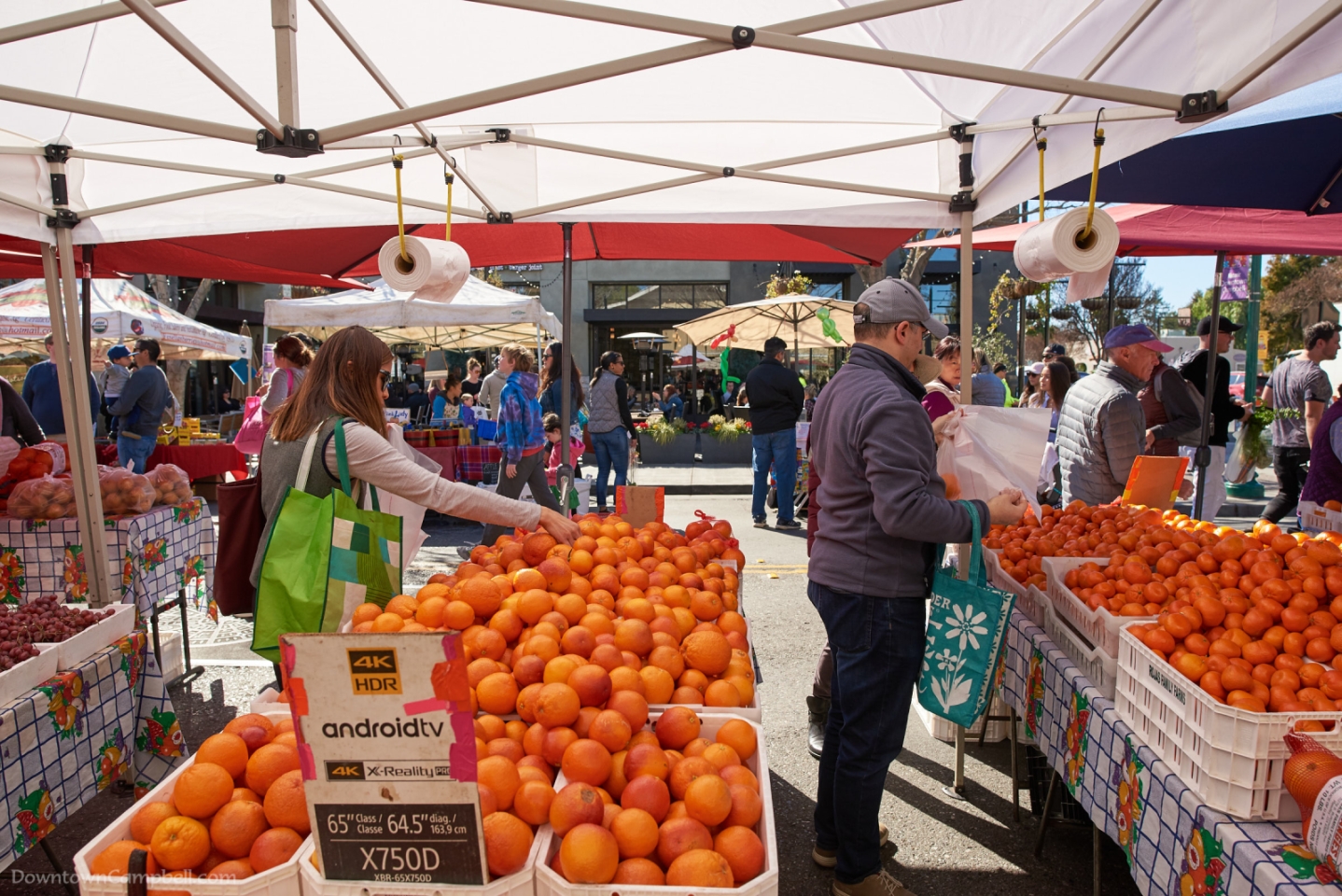 Please be aware that the Campbell Farmers' Market will be sharing the street with parklets until at least spring 2023.
The Campbell Farmers' Market held on Sundays in Downtown Campbell is consistently rated as one of the best if not the best year-round Farmers' Markets in the South Bay. Come and enjoy the festive and vibrant community oriented atmosphere that attracts fans of the Campbell Farmers' Market from all around.
You'll find a large selection of fresh produce grown locally by California farmers as well as craft vendors, live music, and food booths to explore. Of course, Sunday is Downtown Campbell at its best. Come enjoy breakfast at one our restaurants, grab a cup of coffee and do some people watching, or do some casual shopping at our surprising mom and pop retail stores.
Market Dates and Hours
The Campbell Farmers' Market is open year round rain or shine every Sunday from 9am to 1pm with only two exceptions. There will be no Farmers' Market on the third weekend of May or October (May 22nd and Oct 16th) due to the Boogie Music Festival and Oktoberfest Festival taking place on those weekends.
EBT/SNAP and Other Assistance Programs
The Campbell Farmers' Market participates in several financial assistance programs including EBT/SNAP, WIC, VeggieRx, and Market Match. If you're an EBT customer, the Market Match program will match your EBT withdrawl up to a maximum of $15 per day. You just need to visit the information booth before shopping to receive $1 "market coins" that you will be able to spend directly with the vendors.
Applying to be a Vendor
The Campbell Farmers' Market is produced and managed by the Urban Village Farmers' Market Association. If you wish to be a vendor, artisan, or musician at the market, please review Urban Village Farmers' Market's requirements and apply from their website.
Event Details
E Campbell Ave and N 1st St
Campbell, CA 95008
except on May 21 2023, Oct 15 2023