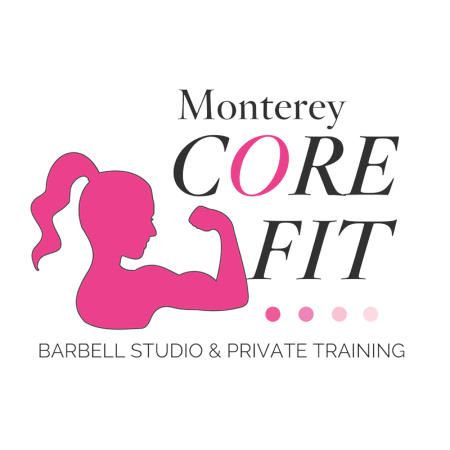 Monterey Core Fitness
Monterey Core Fitness is a women's based boutique gym and fitness studio that focuses on functional strength training, resilience, and connection to ourselves and those around us. It's about truly feeling our best.
Core Fitness welcomes women at all levels - from beginner to advanced - ages 18 and up. We offer group low-impact strength training and fitness classes 6 days a week, personal training sessions by appointment, and member access to our gym, 4am-12am daily. Shower and changing room available.
Our membership options offer a broad range of choices to fit your needs. Register for access to our gym, access to group training classes, or both. Want to try it out? Sign up for a one day or one week gym pass or a single group class.
The goal of Monterey Core Fit's founder, Allison Johnston, is to bring women together to complement each other's strengths, gaining self-love and self-confidence to become the best version of themselves. All women have unique gifts to offer and share; no matter your age or your number on the scale, we are stronger together.