Argentine Tango - Free Introductory Workshop
This event has already passed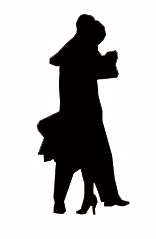 Tango is a process of self discovery not just a tantalizing and sensual dance...
So, the thought of learning to tango has crossed your mind but you just need a little taste, a sample, before you commit? My solution is to invite you, as a guest, no fee, no investment, just come and join me in active open session. You may be asked to connect, walk, enjoy the music, and meet new friends and future partners.
GetFit Morgan Hill has offered to host Tango Fantastico for an afternoon Introductory Workshop of Argentine Tango:
When: Sunday, May 21st 2017
Time: 2:00-3:30pm
Where: GetFit in Morgan Hill
Cost: FREE!
Instructor: Sue of Tango Fantastico
Weekly group classes for beginners at GetFit starting Wednesday May 24th from 7:30-9:00pm. Special discount offer for workshop attendees.
Event Details
16145 Monterey Rd
Morgan Hill, CA 95037