Recycle Book Club reads "Mulberry" by Paulette Boudreaux
This event has already passed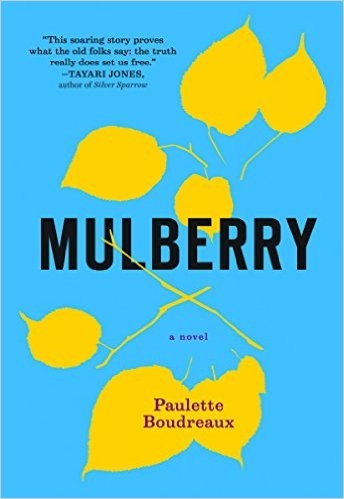 The Recycle Book Club (RBC) welcomes Paulette Boudreaux, author of Mulberry, to the June RBC meeting. The RBC members will meet from 6:30-7:00 and Paulette will be there from 7-8 to answer questions and sign books.
You do not have to be an RBC member to attend. In fact, you don't even have to read the book. Everybody is welcome.
About Mulberry
"A captivating tale of loss and redemption that describes the power of a love as complex as the place and times in which Maddy lives."
A young girl growing up in small-town segregated Mississippi in the 1960s, Maddy Culpepper's life is calm and ordinary. In spite of being raised in a working poor family, she has lived an insular life in a family held together by the strength and wits of her mother. But life begins to crumble when her mother abandons the home to tend to her youngest child, an infant who is hospitalized. Maddy and her three young brothers are left in the care of their father, a combat veteran possessed by a tragic family secret. As he slides into an alcohol-soaked world of guilt and shame, Maddy must take on responsibilities no child should face, and she becomes a force to contend with in her own right.
Paulette Boudreaux's Mulberry is the winner of the inaugural Lee Smith Novel Prize from Carolina Wren Press, and was released October 1, 2015.
Event Details
275 E Campbell Ave
Campbell, CA 95008