Michael Franti and Spearhead at Golden State Theatre
This event has already passed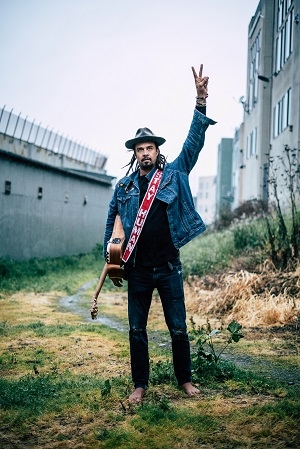 The Golden State Theatre presents Michael Franti and Spearhead on Monday, October 14 at 8pm. Tickets are $56-$100. For more information and to purchase tickets, please click here.
Michael Franti believes that the great battle taking place in the world today is between cynicism and optimism because he feels it in himself. So he made an album to remind himself, and anyone else who's listening, that there is still good in the world and that it is worth fighting for. The album Stay Human Vol. II, which is an accompaniment to the film Stay Human, is all about how we hold on to our humanity in the challenging times we are living in today, and features 14 uplifting, life-affirming songs that, at their core, are about being your authentic self and standing up for the greater good.
Stay Human Vol. II is the 10th LP from Michael Franti & Spearhead, featuring the group's signature sound. It follows three consecutive albums that climbed into the top 5 on the Billboard Rock Albums Chart. He's also charted five singles in the top 30 on the Billboard Adult Contemporary Chart and had eight songs reach the top 25 on the Triple-A Chart. His hit, "Say Hey," has accumulated more than 2 million downloads worldwide. Franti also had a No. 1 hit single with his 2010 song, "The Sound of Sunshine."