What's on Your Plate?: Hand-Stitched Collage in the Round at Slowfiber
This event has already passed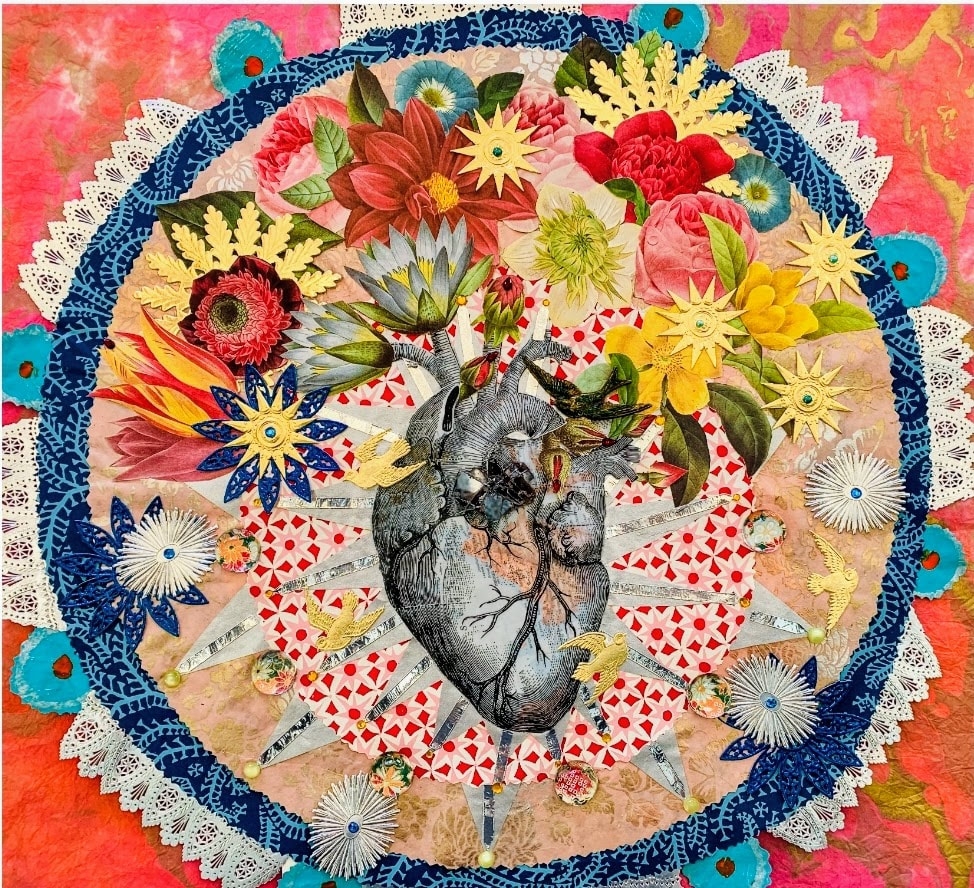 Slowfiber presents a class entitled What's on Your Plate? in which you'll create a hand-stitched collage in the round with instructor Patrice Vecchione. Taking our inspiration from the mandala and from Judy Chicago's The Dinner Party, we'll create hand-stitched collages to represent our lives right now.
We'll meet on the first Friday of every month, 9am-12pm, April 1 - October 7. Fee is $75. For more information and to register, visit Slowfiber's website.
Each participant will receive a 16" embroidery hoop in which to create their "plate." We'll begin by choosing a piece of fabric to serve as the background for your stitched collage. From there, you'll begin designing your collage using personal items from home that have meaning and may hold space in your heart - fabric scraps, paper-journal pages, photographs, receipts, love letters, trinkets, and more. After designing your composition with Patrice, you'll secure items using needle and varied threads.
For this class, you must: be able to thread a needle and sew a strait(ish) line, have patience, approach this class with a kind heart free from judgement of self and others. This is a class for adults. You must be masked and fully vaccinated (including booster).
Event Details
517A Hartnell St
Monterey, CA 93940