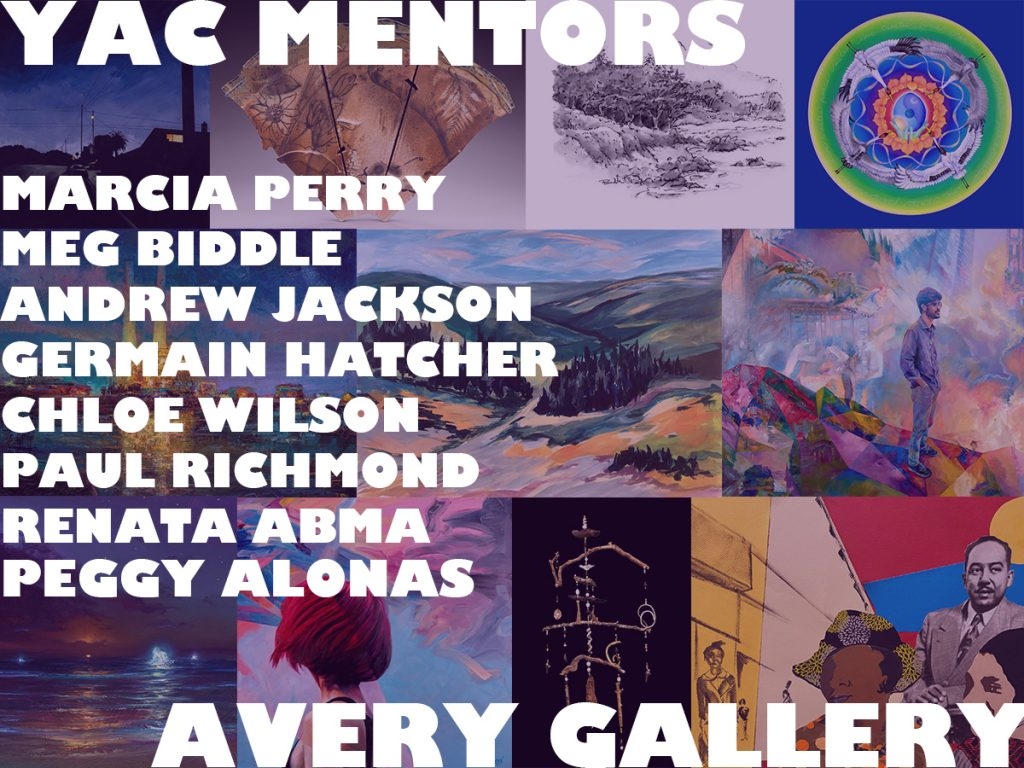 Youth Arts Collective is proud to announce that our mentors are showing their work in a virtual exhibit at Seaside's Avery Gallery through July 2021. We invite you to view the work of our eight talented mentors here.
YAC Mentors in the show include Marcia Perry, Meg Biddle, Andrew Jackson, Germain Hatcher, Chloe Wilson, Paul Richmond, Renata Abma, and Peggy Alonas. Pieces are available for sale - please contact the artists directly via their websites (links are in the online gallery).
YAC is a community-based nonprofit organization that provides mentoring and creative sanctuary for Monterey County youth to explore their potential as artists while developing personal awareness, social understanding, and an appreciation for contributing in positive ways to their community. The studio is located at 472 Calle Principal in Downtown Old Monterey.
Do art. Be kind.