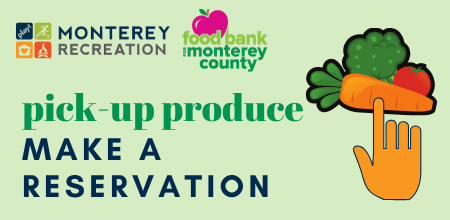 The City of Monterey Recreation and the Food Bank for Monterey County now offer a weekly produce distribution service for seniors on Mondays at Scholze Park Community Center (excluding holidays). This program does not offer drive-through service - food will be distributed at the main entrance of the Community Center, located at 280 Dickman Avenue in Monterey.
Registration is required. You can register online, or call Scholze Park Center at 831-646-3878 and reserve over the phone with a staff member. Space is limited and you will need to reserve a specific time slot.
For more information, please read our information flyer and our document answering frequently asked questions.